Meet Our Dynamic Destination Wedding Planning Team
Michele Botnick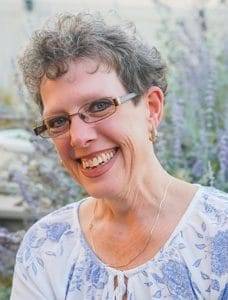 Certified Destination Wedding & Honeymoon Travel Specialist
Michele is a Certified Destination Wedding & Honeymoon Planning Specialist through DWHSA; romance travel specialist is her middle name! She regularly performs site inspections of resorts in Mexico & the Dominican Republic to provide her couples with the most up to date and current information.
Michele also has a certification as a Love Mexico Specialist through IADWP, and numerous resort specialist certifications.
Michele says, "every destination wedding is unique. Your wedding day should be the one that makes your ♥ skip a beat, and leaves you with memories you will never forget!"
Shannon Mackenzie
Wedding & Event Planner Destination Dream Weddings
Shannon makes dreams come true with Destination Dream Weddings. She has lived in Riviera Maya for almost two years and has worked in the Wedding & Event business for over six years. Living in Mexico has given her the opportunity to personally see and visit some of the most beautiful locations that Mexico has to offer for a destination wedding.
Destination Dream Weddings Riviera Maya specializes in not only creating the most unique and creative Weddings and Events, they work with only the best vendors, suppliers and venues available.
Shannon says, " Let us create your dream Wedding or Event and see just how beautiful it is here in Paradise, with flip flops in the sand!"
Wendy Wharton
Wedding & Event Planner Destination Dream Weddings
Wendy founded Destination Dream Weddings because she believes that a destination wedding should be about choices and options, and making dreams come true.
Having lived in the Dominican Republic, she is the Dominican Republic wedding planning expert and a priceless resource for planning a destination wedding in this tropical island paradise.
Wendy specializes in off Resort destination weddings and events to create unique private experiences for both the couple and their guests .
Wendy says, "I was at a resort and was stopped in my tracks by a gorgeous wedding happening on the beach. I stood back and got a bit teary-eyed watching, and then a man in a speedo went screaming and running through the background of that perfect moment! I felt SO bad for that poor bride! In that moment I knew that I wanted to use my event planning talents to help others have the wedding of their dreams and avoid feeling like their special day is just another event in an assembly line."
Find Out More About Our Destination Wedding Packages & Services