Destination Wedding & Travel Planning Specialist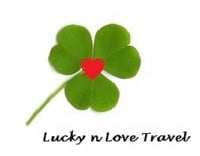 When planning a destination wedding, you will have many questions. How much is the average destination wedding? When should you start planning a destination wedding? Is a destination wedding cheaper? What destination wedding packages & travel arrangements are available? I am here to answer these and many other questions for you.
I only work with a limited number of couples each year, so that I can provide my awesome couples with exceptional service and the attention to detail that I am known for. There are many options available; together we will work to choose the best ones for your big day.
Services
Destination wedding & full service travel planning
Professional recommendations & advice
Help you choose the perfect location
Personalized travel arrangements for you & your guests
A Free destination wedding website & registry
Work with you to personalize your wedding day, your way
Specialty
Certified Destination Wedding Travel Specialist to take care of your wedding & group travel arrangements*
Mexico: Cancun, Riviera Maya, Playa del Carmen, Tulum, Los Cabos & Puerto Vallarta
The Caribbean
Ireland, Italy, Scotland & France
United States
Canadian Rocky Mountains
Over 19 years of experience planning destination weddings
Private villa & wedding locations available*
Helping awesome couples plan their dream destination wedding
Clients
Value personalized service & planning
Looking for professional advice & recommendations
Want to know that there is someone to help them with the wedding planning & all of the travel arrangements
Are tired of surfing the internet, getting overwhelmed, and burned out with all of the options they see
Want a destination wedding travel specialist who is experienced
Secure in knowing that there is someone there for them every step of the way
Want to start planning right away
Start Planning Today
*travel costs are separate from any wedding planning package that you purchase and off-site private location/venue fees are not included in any wedding planning & coordination services or travel packages.